Linen
Linen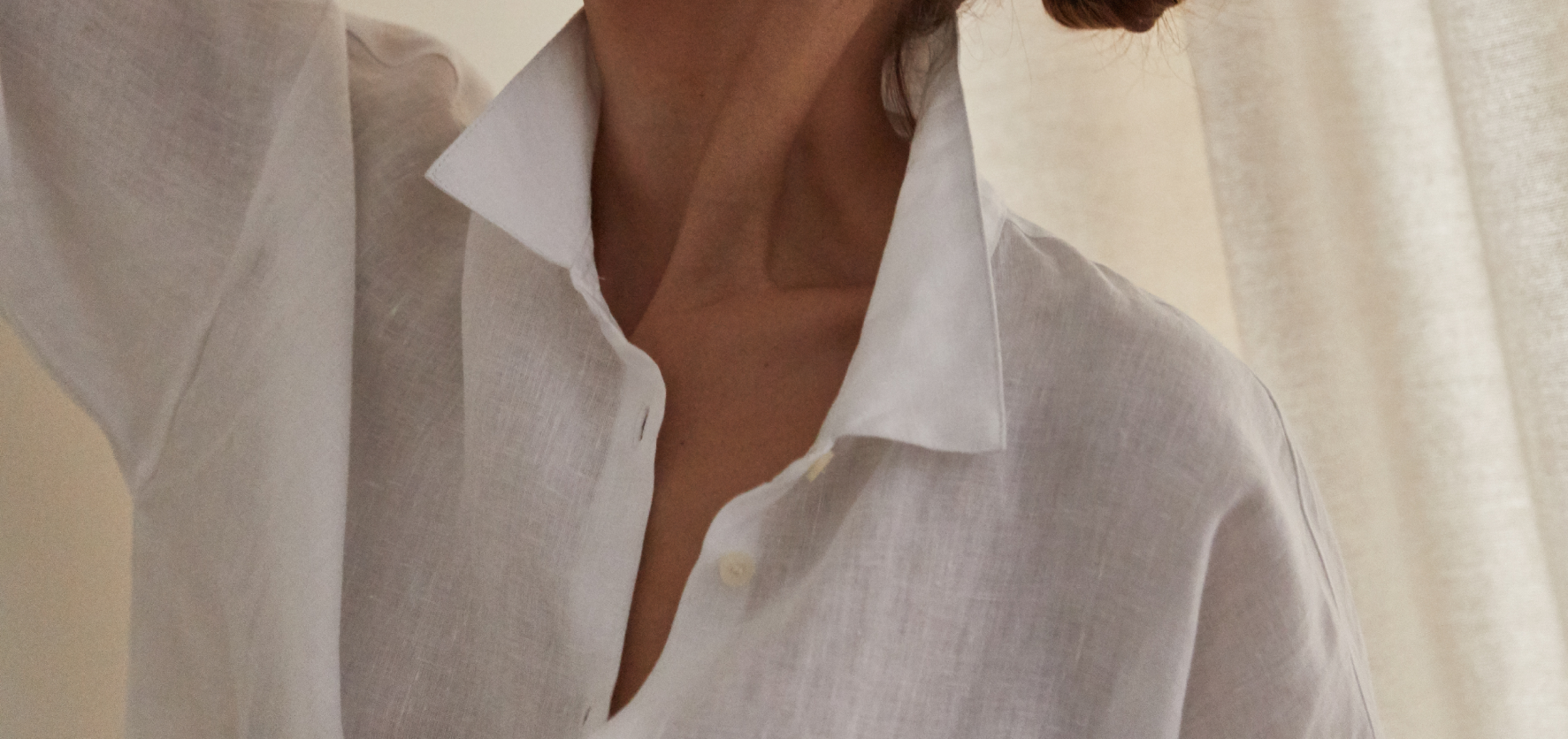 Linen is a material that needs no introduction. Bast plant fibres are distinguished by their high hygroscopicity, making us sweat less. Linen does not transmit UV rays. Linen fabrics are the most absorbent of all-natural fibres - they absorb up to 25% of water and do not look wet. Linen is an extremely breathable fabric. It does not electrify and is antibacterial and anti-allergic.
Linen conservation
Like many fabrics, linen clothes do not require frequent washing. They can be hung and aired out between uses.
Linen can be washed by hand or in a washing machine with a low spin at a maximum of 30°C.
High temperatures can cause dyes to wash off more quickly.
When washing by hand, it is best to rinse the garment with lukewarm water.
Linen should be ironed or steamed only inside out at a temperature not exceeding 110°C.
To dry, hang in an airy place.
Tumble drying can shrink or damage the fibres.
Linen clothes should not be hung on clips or thin wire hangers, as they can leave impressions and deform the shoulders.