Viscose
VISCOSE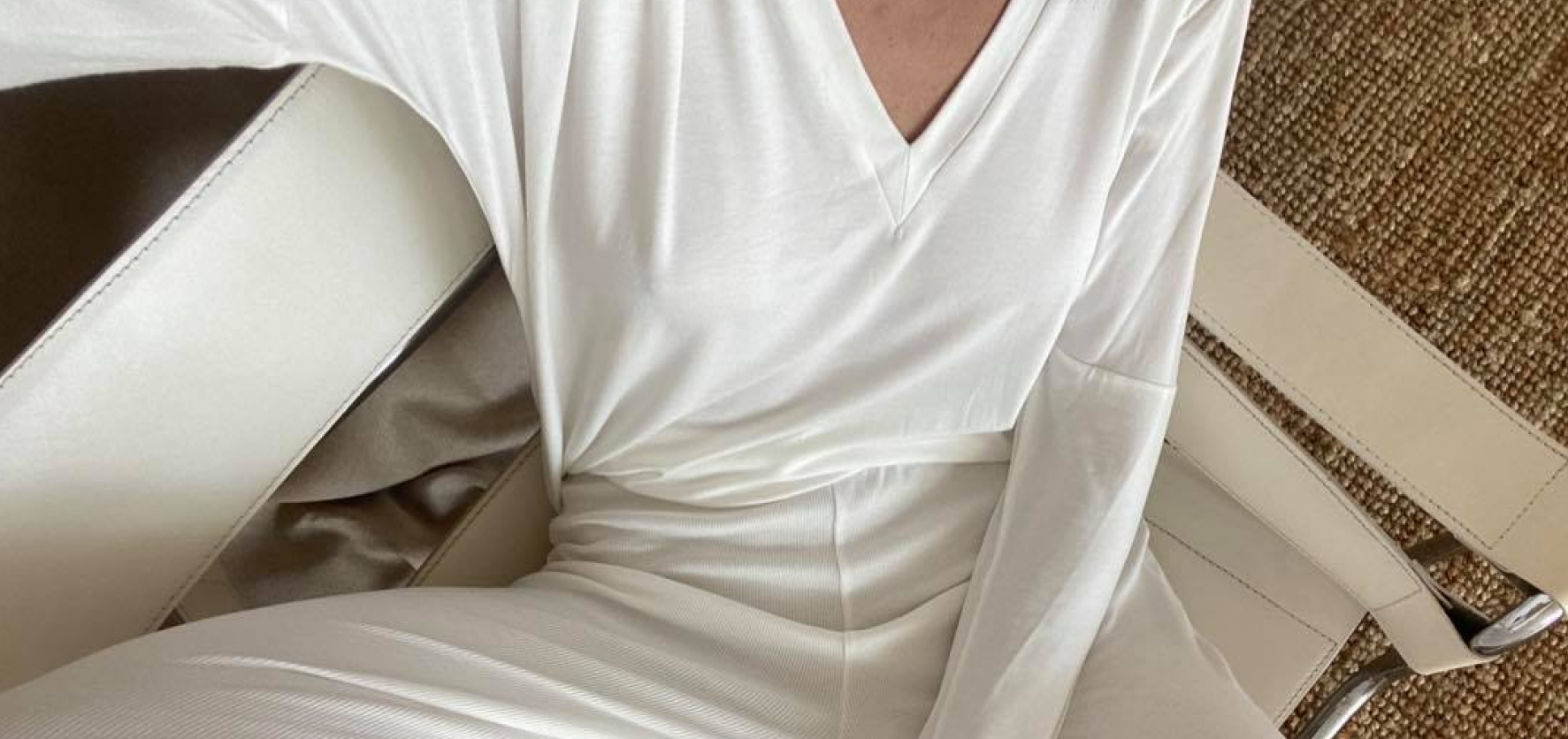 Viscose and its varieties such as Tencell, Loyocell, Textra, Vistex® are highly functional and esthetically pleasing materials. The main advantages of viscose are that it has very good hygroscopicity and soft, cool feel, it dyes very well, has good wear-resistance and does not electrify. Viscose is a chemically enhanced composition of artificial cellulose fibre. It is produced by the chemical processing of cellulose, which is obtained from the purified wood pulp of coniferous as well as some deciduous trees. The properties of modified viscose fibres are similar to those of the finest cotton. The material is smooth, soft, pleasant for the skin and breathable. Viscose is breathable and has excellent absorption properties. Compared to cotton, it is softer, shinier; it has finer fibres and absorbs up to 50% more moisture than cotton fibres. Viscose is also known as 'plant silk'.
Viscose care
Viscose, Tencell, Loyocell, Textra and Vistex® should be washed by hand or using a washing program for very delicate fabrics.
These fabrics are not very elastic, especially when wet. In order not to damage your clothes during washing, please avoid high-speed spinning.
Viscose can only be soaked in cold water.
Materials made of cellulose require the use of very mild detergents.
Do not wring or stretch to restore the original form.
For clothes that get heavy when soaked, it is better to dry them on a flat surface.
Hanging up a water-soaked garment can affect its form.
Viscose clothes should be ironed inside out at the lowest temperature.